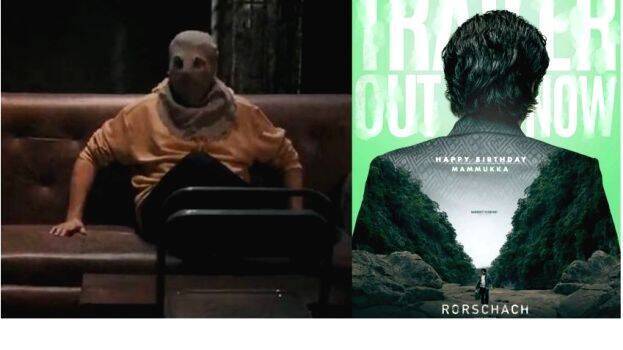 The trailer of Mammootty's much-awaited film 'Rorschach' is out. The trailer also presents the mystery element teased by the posters. Although nothing is revealed except the name of Mammootty's character- Luke Anthony-the audience has already taken over the trailer which contains megastar's dialogue with unique voice modulation and action scenes.
Nisam Basheer, the director of the film 'Kettiyolaanu Ente Malakha', has directed the film. The screenplay is by Sameer Abdul. Jagadeesh, Sharafuddin, Grace Antony, Kottayam Naseer and Sanju Sivaram are also seen in the trailer.
Rorschach is the name of a protagonist in DC Comics' Watchmen series. Also there is a psychological test named the Rorschach Test. That's why many fans had a question about whether the film has any connection with them. Mammootty can be seen wearing a Rorschach mask towards the end of the trailer.