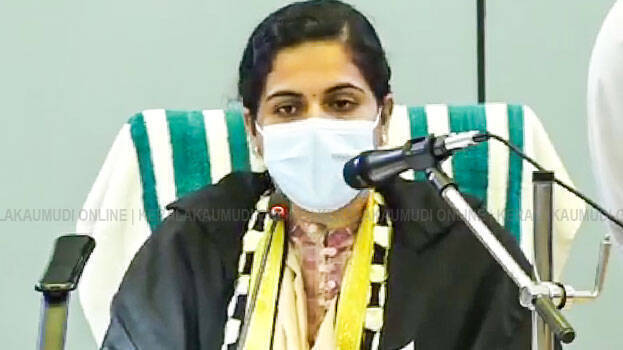 THIRUVANANTHAPURAM: Thiruvananthapuram Mayor Arya Rajendran has come up with a bizarre explanation regarding the suspension of the corporation's cleaning workers who threw the Onam sadya in a garbage pit. The current position of the mayor is that the suspension of the workers was not a punishment and the municipal council intends to conduct further investigation.
In the first phase, the explanation of the workers was sought. On the basis of lack of clarity, suspension action was taken as part of further investigation. The mayor justified the action by saying that the suspension was not a punishment, but the intention of the municipality was to conduct further investigation. The Mayor also said that the corporation does not think that the workers should be given the punishment. But Arya Rajendran was not ready to clarify her position regarding the withdrawal of the action taken against the employees. Her reply to the question whether the CPM leadership had intervened in the matter was that it is an organizational matter.
It is reported that the CPM leadership intervened to pacify the incident in which the cleaning workers of the corporation's Chala Circle staged a protest by throwing away the Onam sadya. The party itself took the initiative to solve the problem in a situation where the problem worsened and dissension arose within the party. But the pro-administration labour union is of the position that the only solution to the problem is by withdrawing the measures against the workers.
The union has informed the party district secretary and senior leadership about this. Many of the laid-off workers are from poor families. The union officials say that this was their job and the dismissal during Onam caused a lot of difficulty for them.
There were two opinions in the party itself regarding the unilateral action taken by the Mayor against the workers. Before taking all other decisions and actions, the Mayor would inform the concerned. But it is alleged that there was no communication in this incident.
It is alleged that despite knowing about the incident, action was taken based on the report of the local officials without listening to the part of the workers. The protest against the action of the Kerala Municipal Workers Association (CITU), an organization that includes sanitation workers, was also discussed in the party. But the CPI has not clarified its stand on this matter.