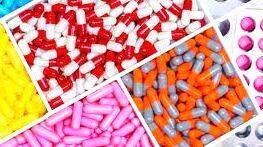 NEW DELHI: Union Health Minister Mansukh Mandaviya on Tuesday launched the new National List of Essential Medicines (NLEM) to provide quality medicines, antibiotics, vaccines and treatment options for various diseases including cancer, heart disease and diabetes at affordable rates. As many as 384 drugs have been included in this list with an addition of 34 drugs, while 26 from the previous list have been dropped. The medicines have been categorized into 27 therapeutic categories, informed the Ministry.

Union Health Minister stated that the "essential medicines" are those that satisfy the priority health care needs, based on efficacy, safety, quality and total cost of the treatment. The primary purpose of NLEM is to promote the rational use of medicines considering the three important aspects i.e., cost, safety and efficacy. It also helps in optimum utilization of healthcare resources and budget; drug procurement policies, health insurance; improving prescribing habits; medical education and training for UG/PG; and drafting pharmaceutical policies. In NLEM, the medicines are categorized based on the level of the healthcare system as P- Primary; S- Secondary and T- Tertiary.

He elaborated that the concept is based on the premise that a limited list of carefully selected medicines will improve the quality of health care, provide cost-effective health care and better management of medicines. He added that the NLEM is a dynamic document and is revised on a regular basis considering the changing public health priorities as well as advancements in pharmaceutical knowledge. The National List of Essential Medicines was first formulated in 1996 and it was revised thrice earlier in 2003, 2011, and 2015.
List criteria
Medicines that benefit many people.
New drugs according to changing nature of diseases
Drug acceptability and safety
Approved by DGCI
Available at low prices.
Excluded from the list:
Banned drugs in India
Those with security issues.

Antibiotics, vaccines, cancer drugs, etc. will be available at affordable prices to patients.