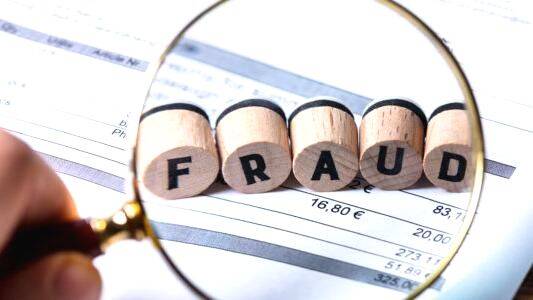 THIRUVANANTHAPURAM: Recruitment Board Chairman Adv M Rajagopalan Nair told the media that the police are not arresting the accused despite filing a complaint about a group that is deceiving by offering jobs in various posts in temples and offices under Devaswom Boards in the name of Devaswom Recruitment Board. Subsequently, a complaint was filed with the Chief Minister and the DGP.
The scam involves forging the recruitment board's letterhead, seals, and signatures. The name of a retired officer from the recruitment office was also used for fraud. Fraud was also attempted in the name of a clerical post in the Recruitment Board office. The fraud gang charges up to seven lakh rupees by promising jobs.
The wife of a teacher of Shasthamkotta DB College and a native of Mavelikara Parumala was offered a clerical job at the temple Kalapeedam and was cheated of Rs.3 lakhs. Even though a complaint was lodged with the Alappuzha District Police Chief against the main accused V Vinesh Rajan, of Kallitta Kadavu in Kannamangala'sm Kadavur, no action was taken. He has applied to the court for anticipatory bail. A priest from Chavara and a native of Shasthamkotta were duped. There was an attempt at fraud in Thiruvananthapuram as well. The chairman said that many victims of fraud are not ready to file a complaint.
Clerk exam on 18th is transparent. Rank list will be published after OMR exam. Accordingly, the respective Devaswom Boards will send the appointment advice, the Chairman said.
Found by the Postal Department
A young man from Balusseri, Kozhikode, returned to the post office because the address appointment advice from the Chennai Global Job Placement Center was wrong. The order was for appointment to a clerical post in the Devaswom Recruitment Office. When the post office staff contacted to return the letter to the Chennai address, it was found that the address was fake. Then the recruitment board office was informed. The fraud was revealed on further inspection. A complaint was lodged with the Chennai police. The victim of fraud could not be contacted as the exact address was not available.