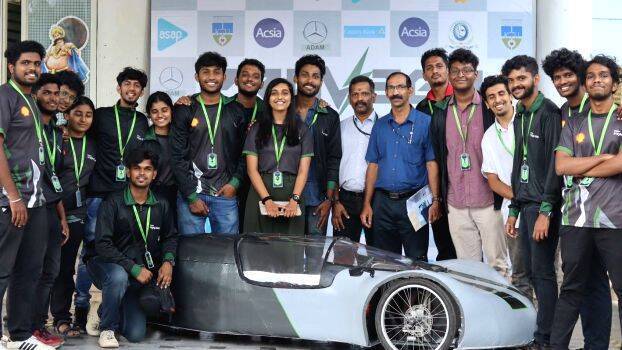 THIRUVANANTHAPURAM: An electric car designed by the students of Barton Hill Govt Engineering College, Thiruvananthapuram, has been selected for the final stage of Shell Eco-Marathon, an international energy efficiency competition. The electric car named 'Vandi' has been built by 'Pravega', a collective of 19 students of the Mechanical Engineering department. They are one of the five teams from India who have qualified for the event to be held at the Pertamina Mandalika Circuit in Indonesia from October 11 to 16.
Kalyani S Kumar, leader of the Pravega team, said that the car, which was built using materials recycled from waste, was completely redesigned by revising old design strategies. The project was led by Dr Anish K. John, faculty advisor of Pravega team.
The students developed the electric car under the supervision of Kerala-based automotive software company Axia Technologies. Additional Skill Acquisition Program of the Government of Kerala also supported the project.