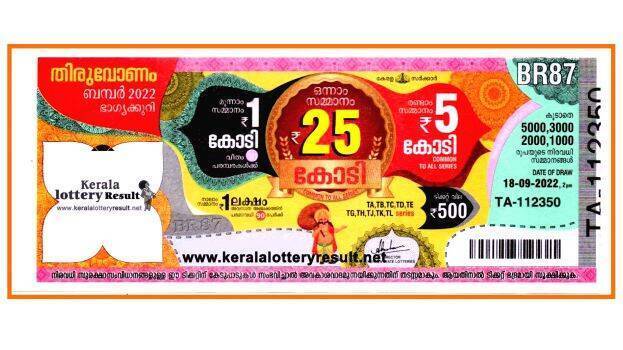 THIRUVANANTHAPURAM: The winner of this year's Rs.25 crore Onam bumper, Anoop, will get to use only Rs. 12.89 crore of the cash prize. Out of the Rs. 25 crore, 10% will go as agent commission and 30% as tax. The rest will add up to Rs. 15.75 crore. But, it does not end at that.
The lottery department only cuts the agent commission and the TDS of the cash prize. In addition, there are other taxes. Once the money is transferred to Anoop's account, he will become a person with an income of more than Rs. 5 crore. This attracts a surcharge of 37% of his tax.
Above this, 4% of the amount of his tax and the surcharge must be paid as education and health cess. It means that a total of Rs. 9,61,74,000 will be taxed on the amount a winner gets after deducting the 10% agent commission.
Once the amount reaches his account, the rest of the tax must be paid within two months. Otherwise, 1% of this amount must be paid as fine. Most of the winners have no idea about the surcharges and the cess. That is why some of them do not pay this amount.
At the end of the financial year when they go to file tax returns, they will be forced to pay this amount and the fines. By this time, most of them have already spent the cash prize that came to their account. Before long these winners find themselves on the road to financial ruin.