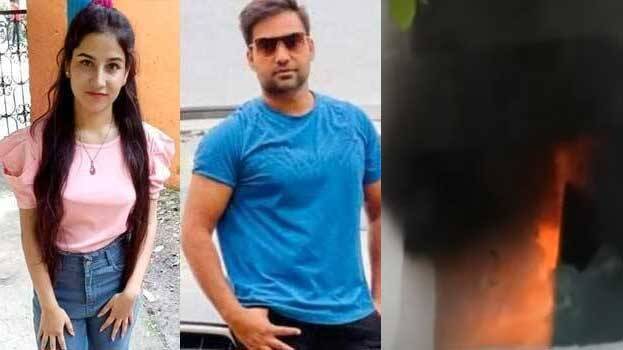 DEHRADUN: The BJP expelled senior BJP leader and former minister Vinod Arya and son and BJP member Ankit Arya after his other son Pulkit Arya was arrested in the murder a 19-year-old girl. The action was taken amid a huge protest in the incident. Locals set fire to the resort owned by Pulkit, the accused in the murder case. Ankita Bhandari, a receptionist at this resort, was found dead at a canal this morning after she was reported missing four days ago by her relatives.
Ankita hails from Pori Garhwal in Uttarakhand. Her family was suspicious of Pulkit soon after she was confirmed missing.
National media reports that Ankita was pushed off the mountainside by Pulkit and two other employees for refusing to have physical encounters with hotel guests. The disaster management team recovered the body of the woman from a canal in Rishikesh this morning and it was identified by her father and brother.
After the incident sparked huge protests, the resort owned by Pulkit was bulldozed on the orders of Uttarakhand Chief Minister Pushkar Dhami. The Chief Minister said that those who killed the woman will not be spared and will be severely punished.