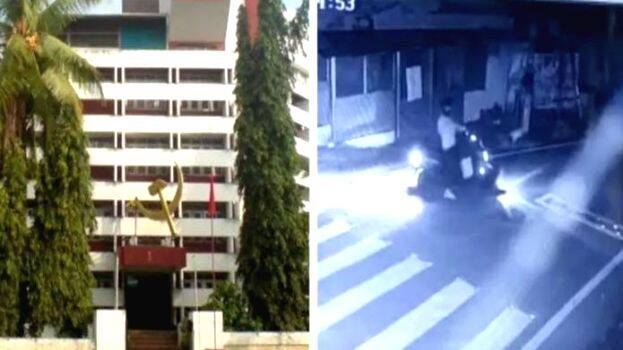 THIRUVANANTHAPURAM: The Crime Branch said that the accused, Jithin, has confessed that the firecrackers used in the AKG Center attack, were given by his friends. The investigating agency is planning to include more people, who participated in the conspiracy, in the accused list. The owner of the scooter, the lady who handed him the scooter, and those who gave him the crackers will be questioned again.
Jithin will be produced in court in the evening, after a medical checkup, as his five-day custody will be over today. The police took Jithin yesterday to Gowreesapattom, AKG Center premises, Attipra, and Kazhakootam for gathering evidence.
Meanwhile, the investigation officers were able to recover Jithin's shoes, which he is said to have worn during the attack. However, they could not find his t-shirt. The officers found that he had brought the t-shirt from a shop in Thiruvananthapuram.
Jithin's lady friend handed over the scooter to him on 30th June at 11 pm on the night of the attack. She waited for him in the car till he returned back after carrying out the attack. While Jithin returned in his car, the lady went off on the scooter.
The police had already questioned her and will decide to make her an accused or a witness only after the second round of questioning.
However, the woman's statement says that she was not aware that the scooter was being used for the attack. She said that she had gone to meet Jithin only as a friend.
Meanwhile, Jithin repeated his stand that the case is fake to those who visited him in custody.