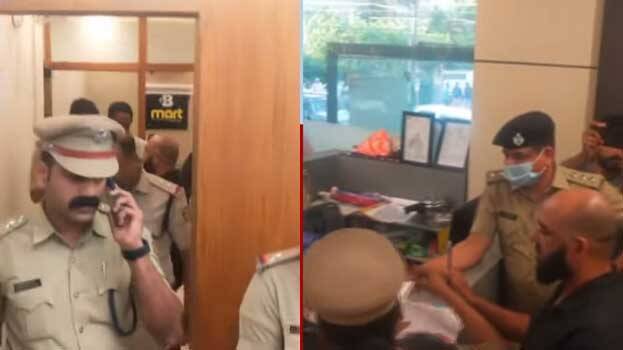 KANNUR: A raid is being conducted again at the offices and houses of Popular Front leaders in Mattannur. A police raid was conducted at Naduvinadu, Palottupally and Chavasseri areas by a team led by Koothuparambu DySP. Following the arrest of the leaders, widespread incidents of violence were reported during the hartal organized by the Popular Front on Friday. The raid was related to this.

Raids were conducted in their offices and some institutions in Kannur yesterday. The raid took place in Kannur Town, Mattannur, Pappinissery and Valapattanam.

Laptops, desktops, mobile phones, passbooks and some documents were seized during the search at B-Mart Hypermarket in Kannur yesterday. Raids were conducted on establishments like 'Spiceman' and 'Para' in Kannur, Akshaya Center in Pappinissery, the godown behind the Valapatnam police station and business establishments in Mattannur, Palottupalli, Naduvanad and Uli. The police raid was on the establishments owned by the Popular Front leaders and where the activists were working.

25 people were arrested in Kannur city and ten people were arrested in Kannur rural in 281 cases registered in connection with the violence that occurred on the hartal day in the state. The police informed that 1013 accused in various acts of violence have been arrested and 819 have been remanded in custody.