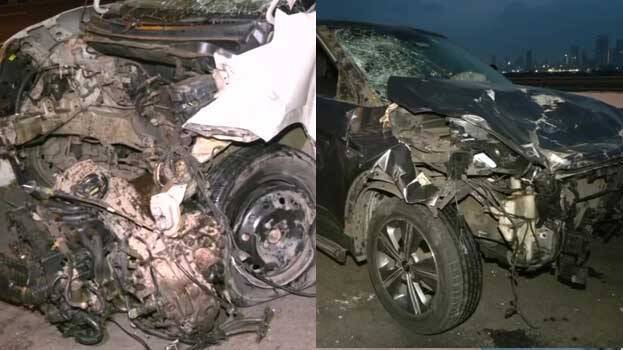 MUMBAI: In a horrific incident in Mumbai, five people were killed as a speeding car rammed in to vehicles, including an ambulance, which had arrived to take the injured of another accident to the hospital. Twelve people were seriously injured. The incident took place on the Bandra-Worli Sea Link Road around 3.30 am on Wednesday.
An ambulance and three other vehicles were parked near an accident site. The speeding car crashed into these parked vehicles. Some people can be seen running away from the spot after seeing the speeding car. CCTV footage of the accident was released.
Prime Minister Narendra Modi condoled the incident. "Pained by the loss of lives due to an accident on the Bandra-Worli Sea Link in Mumbai. Condolences to the bereaved families. I hope that those who have been injured have a speedy recovery", PMO India tweeted.