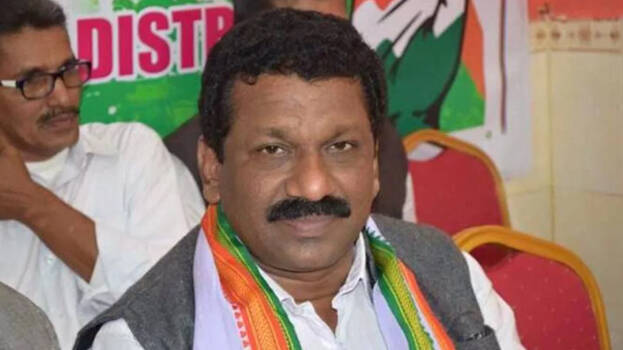 KANNUR: Former KPCC general secretary and Kannur DCC former president Satheeeshan Pacheni passed away on Thursday. He was 54. He was admitted in a private hospital on October 19 following brain haemorrhage. His condition worsened and died. He leaves behind his wife K V Reena, an employee of Thaliparambu Urban Cooperative Bank. Jawahar and Saniya are his two children. Many have condoled his demise.

Pacheni entered the public field through KSU. He was the district secretary of KSU Kannur and became the state president of KSU in 1999. He was the DCC chairman from 2016 to 2021. Although active in the public sphere, he could not win the elections. He contested five times for the Legislative Assembly and once for the Lok Sabha, but was defeated by a narrow majority. In 2001, he lost to VS for 4703 votes in Malampuzha constituency. In 2009, he lost to M B Rajesh in Palakkad Lok Sabha constituency, one of CPM's strongholds, by a mere margin of 1800 votes.

He had sold his own house to settle the liability of Rs 39 lakhs related to the construction of party office. He sold the house on the understanding within the party that the money would be returned as soon as the party funds for construction were received. Kannur DCC wanted its own office building. The construction of the office was started as per that. However, it got delayed due to various reasons. When Pacheni became the chairman, his first promise was to complete the construction quickly. However, due to a dispute with the contractor, the construction stopped again. Finally, the party took over the construction after leaving the contractor. He sold his house to settle the contractor his money of Rs 39 lakh.