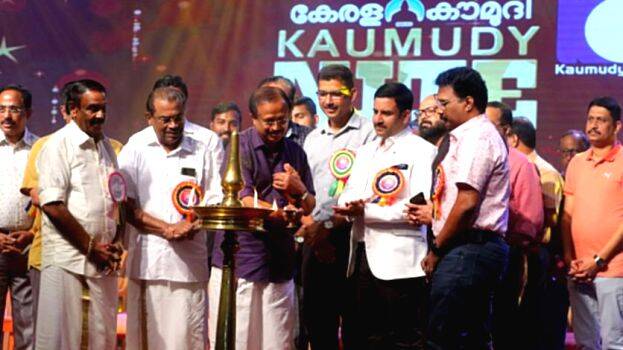 KOCHI: Union Minister of State for External Affairs V Muraleedharan said that journalists should read and study the biography of Kerala Kaumudi founder editor K Sukumaran so as not to subjugate their thoughts to politics. He was inaugurating the 'Kaumudy Nite' organized as part of the 111th-anniversary celebrations of Kerala Kaumudi at Bhaskareeyam Convention Centre, Elamakara.
"The media has a great responsibility to provide direction to the society and reality to the rulers. Otherwise, the credibility of the media will be shaken. The integrity to tell the truth as the truth is the basis of credibility. It is the tradition of 111 years of Kerala Kaumudi to stick to this stand," the minister said.
TJ Vinod MLA presided over the function. SNDP Yogam president Dr MN Soman was the chief guest. Kerala Kaumudi Kochi Unit Chief Prabhu Warrier delivered the welcome speech. SNDP Yogam Kanayannoor union chairman Maharaja Sivanandan, Paravur union secretary Harivijayan, Kerala Kaumudi Deputy Editor AC Regi, Kaumudy TV General Manager (Marketing) Sudheer Kumar, Kaumudy TV Central Zone Head Kurian Thomas and Thrissur Unit Chief NS Kiran attended the function. Kerala Kaumudi DGM (Marketing) Roy John proposed a vote of thanks.