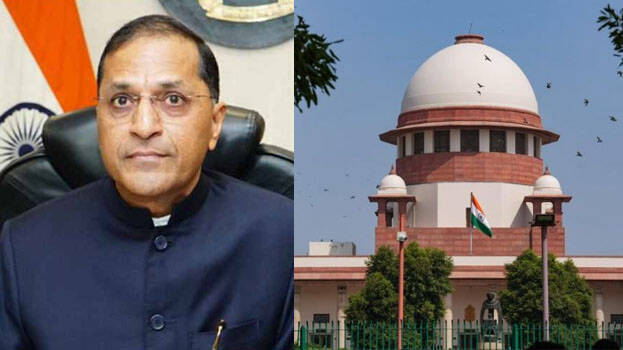 NEW DELHI: The Supreme Court on Thursday questioned the "lightning speed" appointment of Arun Goel as the new Election Commissioner, after the Centre placed the original file of his appointment before the constitution bench. The court asked why the appointment was given 'tearing urgency' as the file was cleared within 24 hours.
"What kind of evaluation is this? Although, we are not questioning the merits of Arun Goel's credentials but the process," the bench added.
The court noted that the vacancy of EC came on May 15 and Goel's file was cleared hastily.
But the center replied that there is nothing to hide. The Attorney General submitted the files related to the appointment before the Constitution Bench of the Supreme Court. When the Attorney General raised a question whether the raising of doubts by the court would not lead to some consequences, the court clarified that what is going on now is a discussion and debate and should not be considered against the Centre.
Yesterday, the Supreme Court asked if there was any ruse in hastily appointing IAS officer Arun Goel as the Election Commissioner after he got VRS in a single day, his file was cleared by the Law Ministry in a single day, a panel of four names were put up before the prime minister and Goel's name got the go-ahead from the President within 24 hours. The central government was also asked to produce the files of the appointment.
"The argument started last Thursday on the pleas for a collegium-like committee for the appointment of the Chief Election Commissioner and Commissioners. Arun Goel's appointment was made the next day. Therefore, the court should know how the appointment process is. You claim that everything is going straight. We need to understand that", the court told the AG.
Petitioners' lawyer Prashant Bhushan pointed out that the government appointed Arun Goel in a hurry after the court proceedings started. Then Justice KM Joseph pointed out that it takes three months to get VRS. Prashant Bhushan said that there is a doubt whether notice has been given for VRS. He also pointed out that the post of commissioner was lying vacant since May. The court said that the silence of the Constitution is being exploited in the absence of a law for the selection of election commissioners.