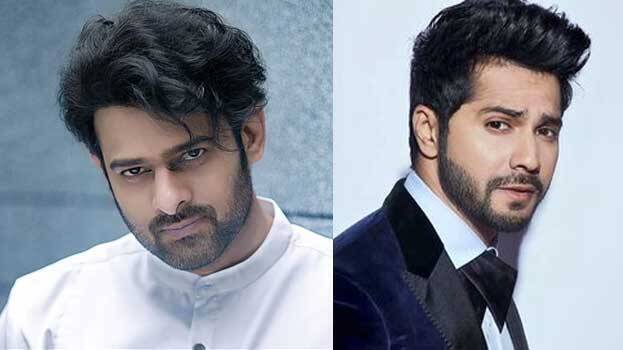 Telugu superstar Prabhas' stardom increased after the huge success of 'Baahubali'. 'Saaho' and 'Radhe Shyam' were the actor's big budget movies after that. Meanwhile, several gossips came out that Prabhas and Telugu lady superstar Anushka Shetty were in a relationship. But now, it is reported that the actor and Bollywood heroine Kriti Sanon are dating.
Bollywood actor Varun Dhawan's recent conversation with director Karan Johar has sparked the rumours about this. Varun and Kriti recently appeared on a reality show for the promotion of their film 'Bhediya'. During the program, Varun hinted that Kriti and Prabhas are dating.
In a video that has gone viral on social media, Karan Johar can be seen asking Varun about some list and why Kriti's name is missing from that list. To this Varun replies that Kriti's name is not here because her name is in someone's heart. That man is not in Mumbai because right now he is shooting with Deepika Padukone. Kriti can be seen laughing to Varun's statement. Prabhas is currently shooting for 'Project K' with Deepika Padukone.