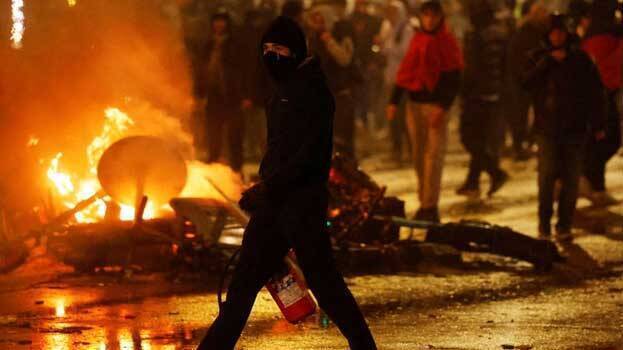 BRUSSELS: Clashes erupted in Belgium after Morrocco defeated them in the World cup match. Belgium is one the strongest teams in Europe and are in second place in FIFA ranking while Morocco is on 22nd position. Several electric scooters and a car were set on fire by the rioters. Following the incident, the Belgian police detained a dozen people and arrested one person. The violence happened yesterday.
After the match, some football fans carrying Moroccan flags unleashed violence in various parts of Brussels and clashed with the police. They attacked using stones, sticks and other objects. A journalist was also injured in the face by fireworks. Later, the police used tear gas and water cannons. Brussels Mayor Philippe Close asked football fans to stay away from main areas of the city following the incident. He also stated that the authorities have taken necessary measures to maintain law and order on the streets. Traffic was blocked in many places due to the violence.
Upset victory of Morocco created unrest among the Belgian citizens. In many Belgian cities, Moroccan immigrants celebrated the victory which intensified the clashes.