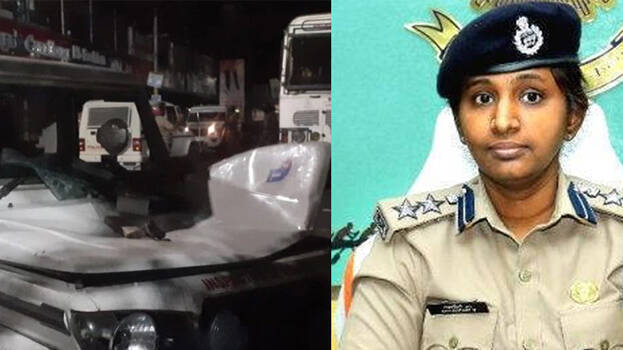 THIRUVANANTHAPURAM: DIG R Nishanthini said the decision is to proceed with strong legal action in connection with the clashes in Vizhinjam. She said this while talking to the media after visiting the clash site.

She said the process to identify the accused has started. 'No information has received on the terrorist organizations behind the violence in Vizhinjam. It is not possible to say now whether the NIA has sought information. The NIA was not present in the meeting she attended,' said the DIG.
The march to be staged by the Hindu Aikya Vedi today will be stopped. The march is supporting the harbour project and is against the strike. The police have issued a notice mentioning that the organization will be responsible for the problems that occur due to the march.
The government appointed a special team under the leadership of Nishanthini for coastal security following an intelligence warning that there was a premeditated attempt to spread the Vizhinjam strike to other areas. The team consists of five SPs and eight DySPs to control the clash and ensure that violence does not spread to other areas.

Meantime, the state intelligence has confirmed terrorist links in the Vizhinjam clashes. Intelligence has found that some leaders of the striking panel and those with terrorist connections held a secret meeting at Kottapuram School in Vizhinjam, and it was attended by people connected with the Popular Front.