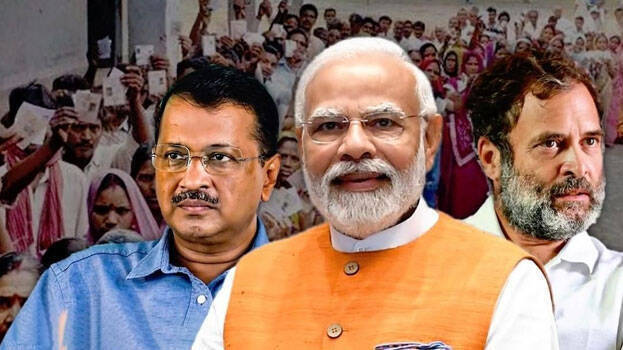 NEW DELHI: The BJP is surging in Gujarat after counting of votes started in Gujarat and Himachal Pradesh assembly elections Thursday morning. The first results show BJP leading in 127 seats, Congress in 45 and AAP in two.

As per the reports from Himachal Pradesh, there is a tight race between the BJP and Congress. The BJP and the congress are leading in 33 seats each.
In Gujarat, votes are counted at 37 centers in 33 districts. Postal ballots are counted first. The election commission has appointed around 700 officials including 182 observers at the counting stations. Three levels of security arrangements are in place at each center.

The exit poll results said the BJP, which has been ruling Gujarat for 27 years, will continue in power. If the Aam Aadmi Party (AAP), which has challenged the ruling BJP and the opposition Congress, can open its account then it will be a great achievement.

A total of 412 candidates are contesting in 68 constituencies in Himachal. The polls also predicted a close fight with the opposition Congress, although the ruling party BJP is predicted to have an advantage. 35 seats are required for absolute majority. In 2017, BJP won 44 seats and Congress 21.

Elections to the 182-member Gujarat Legislative Assembly were held in two phases on December 1 and 5, and to 68 seats in Himachal Pradesh in one phase on November 12.