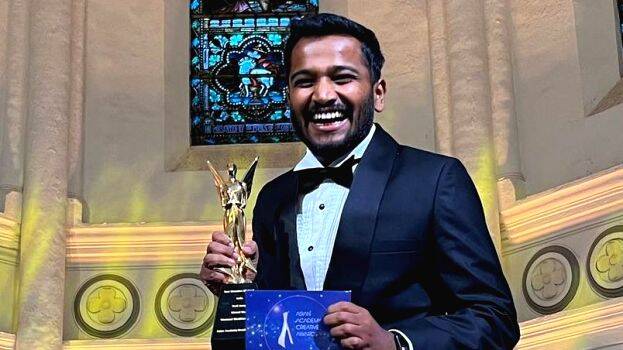 THIRUVANANTHAPURAM: Actor-director Basil Joseph has won the best director award at the Asian Academy Awards held in Singapore. Basil won the award for his film 'Minnal Murali'. Films from 16 countries competed for the award. Basil became the pride of Malayalam after his film scored 0.17 points more than 'Asakusa Kid' directed by Gekidan Hitori.
In his reply speech, Basil said that he was proud to represent India on this stage as part of Malayalam cinema and that this award will elevate Malayalam to a global level.
"I feel happy and proud to have been selected as the best director from 16 countries at the Asian Academy Awards. Malayalam filmmakers always motivate me. Legendary directors like Bharathan, Padmarajan, and KG George are the pride of Malayalam. Thanks to everyone who believed in me and became a part of this film. Without you, this superhero wouldn't have come to life," Basil said.