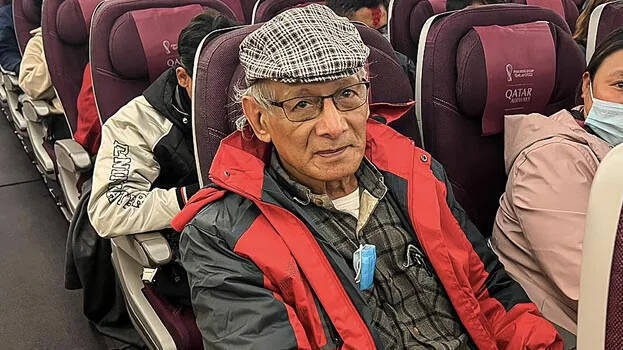 KATHMANDU: Serial killer Charles Sobharaj said that he has many things to do. He said this after being released from jail.
While speaking to an international news agency on his way back to France, he said that he feels very happy and there are many things to do. There are many people against whom he needs to file cases.
When asked if he is wrongly being called a serial killer, Charles Shobharaj said yes. He said that he is innocent in both the murders for which he was punished in Nepal. He added that he was innocent before that too.
Charles said that he will spend the rest of his life for his daughter. In an earlier interview he gave to a national media, he had said that he is interested in writing books, publishing, etc. He had given that interview in 2016 when his release was confirmed. Charles Sobharaj put forward a condition that the interview must be published only after his release.
The convict was released from Kathmandu Central Jail the other day. Nepal Supreme Court ordered his release considering his age and health issues. In the ruling the court said that he must be deported to France within fifteen days.
Due to security reasons, he was sent to France on Qatar Airways via Doha. He was taken to Kathmandu airport under heavy security. It is reported that he has a lifelong ban from ever entering Nepal again.
Charles Sobharaj was born in Vietnam in 1944 to a Vietnamese lady. His father is Indian. The neglect he faced in his childhood is what led him to a life of crime. His victims were foreign tourists. It is estimated that he had killed around thirty people from India, Thailand, Nepal, Malaysia, France, Afghanistan, Turkey, and Greece. However only 12 murders are confirmed.