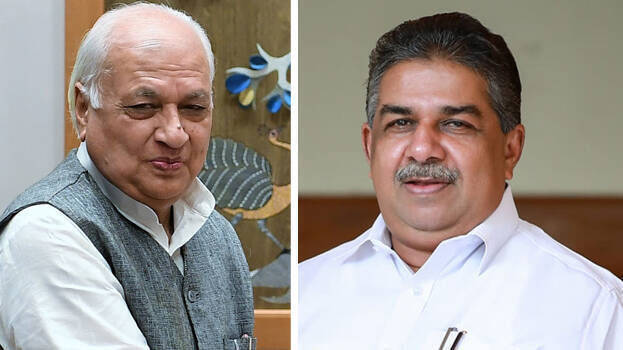 THIRUVANANTHAPURAM: Governor Arif Mohammad Khan would seek an explanation from the government for swearing-in Saji Cheriyan as minister. This would be before the verdict of Thiruvalla court in anti-constitution remarks case comes out. The action will be taken after the governor returns at 8 tonight. With this, it became uncertain whether the swearing-in will take place on the 4th (Wednesday).
The one-line request of the chief minister to facilitate the oath-taking was handed over to the governor at 10 am last Saturday. The governor raises doubts whether the oath taking in allegiance to the Constitution will be controversial if there is a setback in the court. If the government responds to this, legal advice will be sought on the same. He would seek information and court records of the Thiruvalla case from the government and the High Court registrar. Clarification will also be sought as to whether the circumstances that led to Saji Cheriyan's resignation have changed. The governor has also noticed that the High Court has sent a notice to the government on the petition for a CBI investigation. In an informal discussion held in Delhi, senior lawyers have assured the governor that he may seek an explanation from the government. As per the provisions of Article 164 of the Constitution, the Governor cannot reject the recommendation of the Chief Minister.
Government's hope
Government is expecting a favorable decision from the Thiruvalla court as the police report submitted states that there is no evidence that Saji Cherian has insulted the constitution.
Another positive factor is that the High Court Division Bench dismissed the petition seeking disqualification from MLA post.
Government thinks there is no legal issue in swearing- in as a minister in the absence of court disqualification to be an MLA.