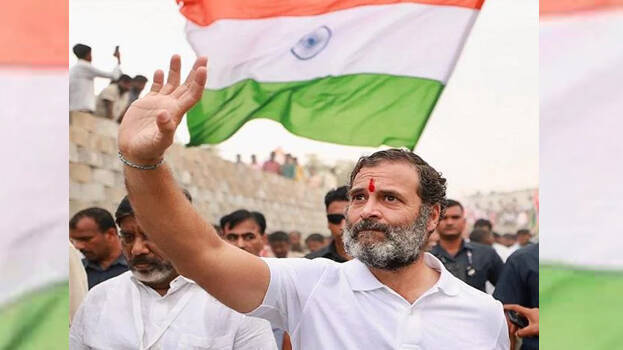 PANIPAT: Congress leader Rahul Gandhi on Friday lashed out at the central government's policies during the Bharat Jodo Yatra. He made the criticism while addressing a public meeting held at Panipat in Haryana as part of Congress' Bharat Jodo Yatra. The Congress leader, who spoke about issues including the Agnipath project and GST, also criticized the BJP-led state governments for unemployment.
"At present, there are two types of India. One consists of farmers, labourers, small shopkeepers and unemployed youth. The second is 200-300 people who hold the wealth of the country in their hands. This is our country's economic condition. Demonetization and GST are not policies but weapons to destroy small industries," Rahul Gandhi said.
Rahul Gandhi remarked that the state of Haryana has become the champion of the twenty-first century in terms of unemployment thanks to the government there.
He also mentioned the Agnipath scheme in his speech. "Explain to me what is Agnipath scheme. Those in BJP are describing themselves as patriots. Please make me understand their patriotism," he said.