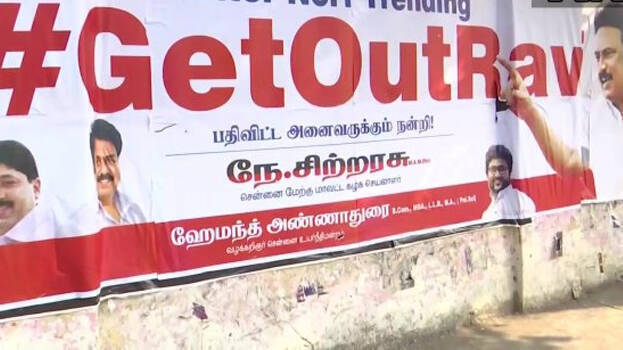 CHENNAI: As the fight between the governor and the government continues in Tamil Nadu, banners appeared in various parts of Chennai city which featured a #GetOutRavi hashtag. The hashtag is also trending on Twitter.
Ravi addressed himself as 'Tamizhaga Governor ' without affixing the seal of the Tamil Nadu government on the invitation to the Pongal party, which irked DMK activists. Controversially, the Governor said that the name Tamil Nadu was indicative of partition and Tamizhagam is more appropriate.
The governor walked out of the Assembly on Monday which made the situation worse. He stepped out when the government passed a resolution against the governor for not reading the policy address in full.