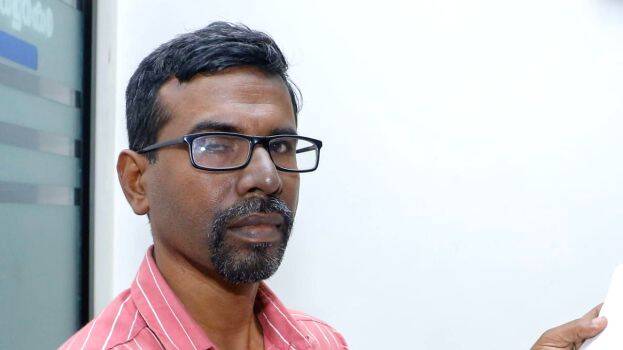 KOCHI: A month ago, Saiju's drastic fate was all in news. The disabled man with a visual impairment in one eye was denied his long-yearned job by PSC for a delay of one minute. In no mood to change their arrogant outlook, the PSC has now boycotted a sitting called by the disability commission to discuss Saiju's plight. The request for the sitting has been handed out four times before by the commission, but the PSC secretary, additional secretary, or the higher-ups in office never cared to attend it. In such a circumstance, the decision from the commission will be one favouring Saiju.
Even before, PSC displayed a diffident attitude to many issues, which forced the officials once to reach the PSC office and request the participation of the chairman in the meeting, but the neglect continued says disability commissioner S H Panchapakesan.
It was Keralakaumdi that broke the aching story of Saiju, after which the disability commission took notice of the case and registered a case. If the defenders in the case are not appearing for the sitting, the judgment can go in favour according to the ex-party order. If the PSC still shows lax in appointments, Saiju can approach the high court.
PSC denied the job to Saiju because the appointment recommendation was delayed by one minute even though the person who is ahead of him in the supplementary rank list said he did not want the job.