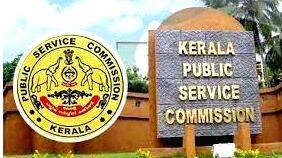 MALAPPURAM: Jobs under PSC that has ITA as the basic qualification won't be accessible anymore to B.Tech, polytechnic, or diploma graduates, the labor department confirmed. Recently the ITA graduates raised complaints about the tough fight they endure without any success with B.tech and polytechnics in grabbing a prized Job under PSC. The labor department responded by forming an expert committee to look into this issue. The findings called for a reordering of job preferences under PSC.
The findings from the committee state that B.tech and polytechnic tower academically over ITA, but when it comes to skilled laboring, ITA should be preferred more. The ITA jobs under PSC should be shortlisted soon, the labor department directed the PSC.
But it won't be an easy walk for the PSC to do so, since the already issued rank list has people with B.tech and polytechnic degrees. Removal of such names from the list will invite legal action. As of now, the rule will come to effect for every job that gets shortlisted after January 17.