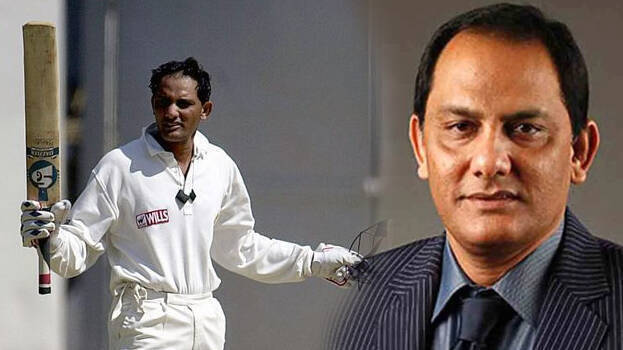 Former Pakistan batsman Basit Ali has revealed that during his playing days, he was asked during team meetings to provoke Indian players. He, however, said that the Pakistan players were never ready to provoke former India captain Mohammad Azharuddin. The former Pakistan player revealed some of the dressing room secrets of the Pakistan team through his YouTube channel.
Basit Ali revealed that seniors in the Pakistan team told him to sledge the likes of Sachin Tendulkar, Navjot Singh Sidhu, Ajay Jadeja and Vinod Kambli. "Before every match against India, I was given the responsibility to sledge the Indian players. My seniors told me to provoke Sachin, Jadeja and Sidhu. However, the moment Azhar bhai's name came up, the entire team unanimously said that we would never disturb Azhar bhai. I have no words to describe the amount of respect we had for Azhar bhai," Basit Ali said.
Basit also revealed how Mohammad Azharuddin sacrificed his place in the Indian team to encourage youngsters like Sourav Ganguly and Rahul Dravid. "Azhar bhai used to bat at number three for India. When the youngsters like Ganguly and Dravid came in, he started batting lower down the order and gave his position to the youngsters," Basit Ali added.