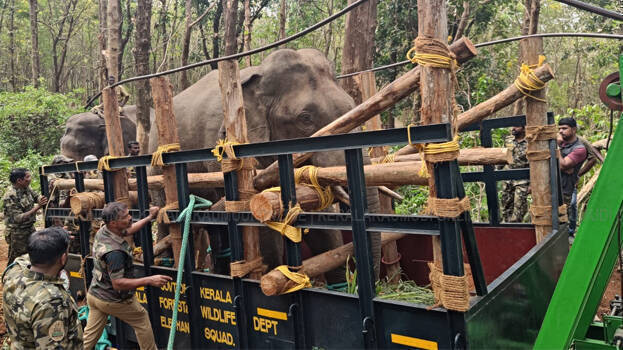 PALAKKAD: Fifteen pellets were found from the body of the tusker Dhoni (PT 7). The pellets were found when the forest department inspected the elephant. The shot was fired from a country-made gun.
It is not clear who shot the elephant. The news has been revealed by a private channel. It is suggested that the pellets embedded in the body may be the main reason why the elephant is so violent.
The forest department has caged PT 7, a wild tusker that has destroyed the crops of Palakkad farmers for years and claimed the lives of human beings, on the 22nd of this month. Dhoni was tranquilized twice and given a booster dose.
First, they tranquilized PT 7 and tied a rope around his legs. After the sedation cleared up, he was tranquilized for the second time. The eyes were covered with a black cloth. The second shot was fired in the back leg. Then the first attempt to guide the elephant into a lorry with the help of Kumki elephants was unsuccessful, but it succeeded the second time. Then a booster dose was given. Following this, the elephant entered into the lorry.