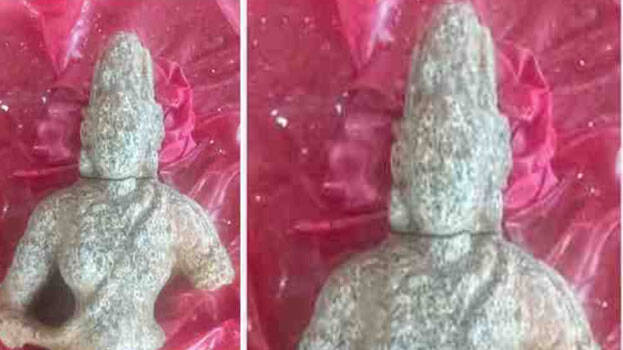 PALA: A 'Devaprasnam' prediction was fulfilled. As per this, the thousand-year-old idol of the goddess of Vellillappilly Puthenkavu Bhagavathy temple was found from the 'Manikinnar' (well) in the temple. Ramapuram and Vellillapilly temples under Travancore Devaswom board was lying in ruins for centuries. On November 13, a three-day 'Ashtamangala Devaprasnam' was held here under the leadership of the temple advisory committee.
Vijayaraghava Panicker of Kozhikode, the prominent astrology scholar was the main astrologer. As per the 'Devaprasnam', the temple is more than 3000 years old. After the king's demise, the temple got destroyed and someone took the idol and threw it in the waterbody near the temple.
He said that the idol can be recovered within three months. Later, when the devotees inspected the temple premises led by the temple advisory committee president PS Shaji Kumar and secretary Biju Parottiyel, they found the old 'Manikinnar'.
After draining the well, they found the idol covered in dirt. But the idol was cut into three pieces. Many devotees came to the temple knowing that the idol was found.
The office bearers of the temple advisory committee informed that they will start the process of temple construction in consultation with the Devaswom board authorities and Thantri Irinjalakuda Payyappalil Madhavan Namboothiri.