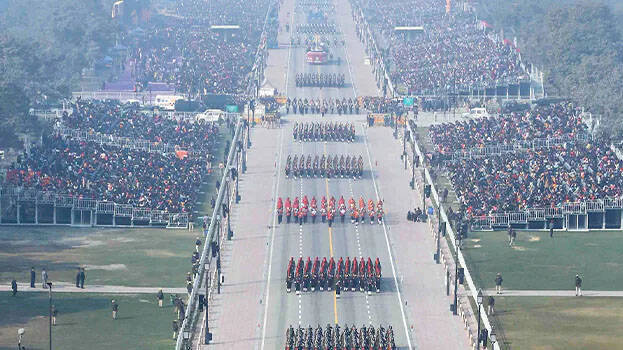 NEW DELHI: India celebrates 74th Republic Day. Heavy security has been imposed in Delhi. Egypt's President Abdel Fattah is the chief guest this year.
Prime Minister Narendra Modi wished citizens on the Republic Day. "Many wishes for the Republic Day. This time this occasion is also special because we are celebrating it during the Amrit Mahotsav of Independence. We wish to move ahead unitedly to make the dreams of the great freedom fighters of the country come true. Happy Republic Day to all fellow Indian.", he tweeted.
A wide range of programs are held across the country. Defense Minister Rajnath Singh hoisted the flag at his residence. President Draupadi Murmu had earlier stated that the respect that India has earned on the world stage has resulted in new opportunities as well as responsibilities.
Governor Arif Mohammad Khan hoisted the flag in Kerala. The Governor started his speech in Malayalam. He wished Malayalis all over the world a Happy Republic Day.