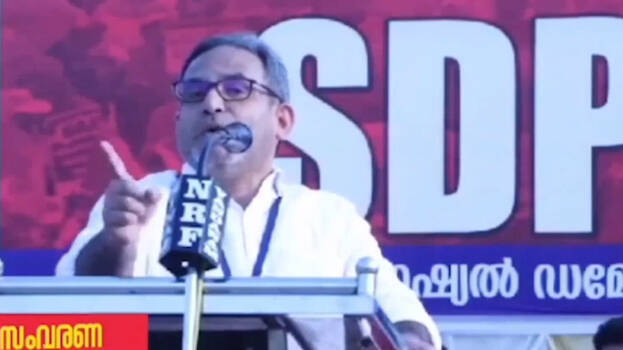 KOCHI: The SDPI has publicly supported the leaders of the banned Popular Front of India (PFI). National president M K Faizi announced public support at the strike announcement meet held in Kochi. The public support was protesting the confiscation of the properties of Popular Front leaders and activists for the violence that occurred during the lightning hartal.
Faizi said that he wants to tell the people who are happy to see the confiscation, as long as the workers of SDPI are alive, no one will starve in the name of confiscation. Hundreds of people attended the meet.
The high court voluntarily intervened in the matter in the wake of widespread violence witnessed during the lightning hartal observed on September 23, 2022. The court had directed the government to confiscate the properties and submit a report and include information on district-wise basis. The process started then. The high court had earlier directed that the details of the properties seized through confiscation proceedings should be given and those who faced action should clarify their relationship with the Popular Front.