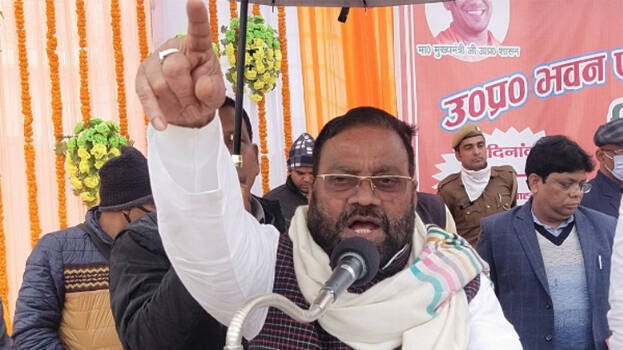 LUCKNOW: Uttar Pradesh ex-minister and Samajwadi Party leader SP Maurya has sparked a row against Hindu saints. Hindu saints are hangmen and terrorists, remarked Maurya. He is a prominent OBC leader from Samajwadi Party.

Maurya had made controversial statements earlier about Ramcharitmanas that it has "objectionable language" for Dalits, tribals, and backward class and hence should be banned. Ridiculing based on religion, community, or caste is not 'Dharma' but 'Adharma' he said.

'I am not talking about Rama or other things from Ramcharitmanas. This is just a personal opinion' Swami Prasad Maurya added that day. A case was filed against Maurya on Tuesday. Controversial statements about saints have been made on top of that.