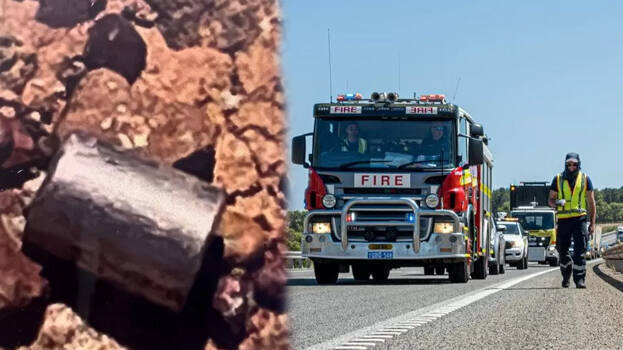 CANBERRA: Capsule containing highly dangerous radioactive material that went missing in a residential area was recovered. Lost in the Western Australian desert, the capsule contained 'Cesium-137', a radioactive isotope used for measuring the concentration of iron ore.
The capsule is just eight millimeters tall and six millimeters wide. It was found on a road south of the small town of Newman at 11.13 am local time. The minuscule device was found in six days using radiation detection equipment.

The capsule went missing northeast of Perth between January 10 and 16 on its way to a mining area north of the town of Newman in the Pilbara region. The container arrived in Perth on January 16, but it was only after opening it on January 25 that the capsule was found missing. It is assumed that due to the vibration during the journey, the bolt of the box in which the capsule was stored loosened and the capsule fell off.

Although it is relatively small, it is highly radioactive due to cesium-137 and can cause severe illness in those who come into contact with it. Therefore, the authorities issued a warning not to go near the capsule if they see it. Cesium-137, a material commonly used in mining operations, can cause radiation burns and diseases such as cancer, the Department of Fire and Emergency Services said.