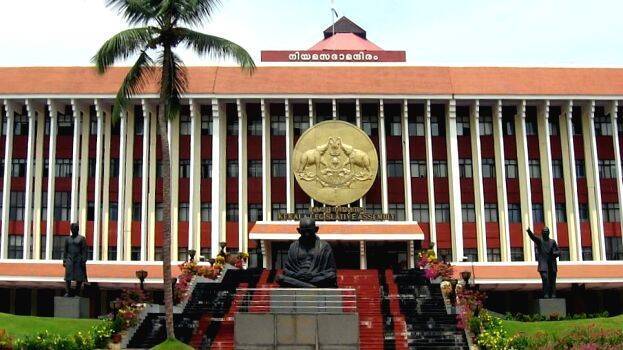 People from the opposition lined up to show solidarity with former minister and CPI leader E. Chandrasekaran. People from Thiruvanjur Radhakrishnan to NA Nellikkunnu were using the defection of CPM members who were witnesses, in the case where Chandrasekar was attacked by RSS men in 2016, to pay condolences to him inside the assembly hall. It is powerful proof in the hand of the opposition to CPM's love for RSS.
Thiruvanjoor in the discussion on the vote of thanks presented by AC Moideen said that those who do not hesitate to testify against Chandrasekaran on behalf of RSS are on the other side.
The debate on the motion of thanks for the Governor's policy announcement has been shortened to two days, so instead of three hours, the debate is for four hours a day.
KM Mani group member Job Michael alleged that when Mani presented a surplus budget, those who mocked it as a deficit were Congressmen. Monce Joseph retorted that Job Michael is with those who caused him heartache by not agreeing to present the budget.
With AK Antony's son reacting against the BBC documentary, AC Moideen thought that the opposition was agreeing with the slogans of the RSS. N Shamsuddin said that fathers should not be blamed for the actions of their sons as weeds grow under fruit trees as well. M Vincent was afraid that the letters Anavoor Nagappan had sent to Arya Rajendran would be included in the curriculum revision.
It was TM Madhusudan who expressed sorrow on the opposition that was spreading harm to Kerala when the world looks at Kerala. Mathew Kuzhalnadan was disappointed that this government did not dare to say something asserted against Narendra Modi in the policy announcement. PP Chittaranjan picked ten examples from the policy announcement to prove that Modi was not praised.
These social workers are completely changing from ordinary MLAs to e-MLAs. Attendance will be confirmed only after reaching the seat and logging into the computer. It is called e-signature. There is a helping hand within the assembly for those who are not tech-savvy.