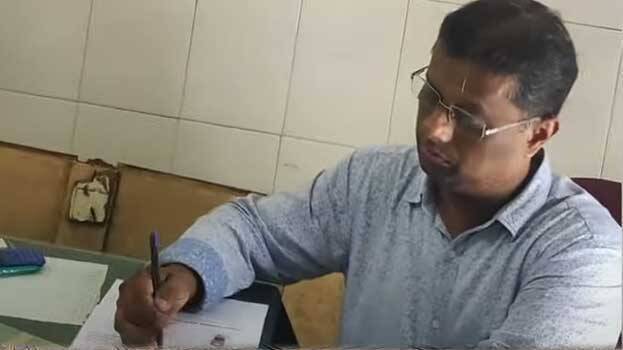 THIRUVANANTHAPURAM: Assistant Surgeon Dr V Amith Kumar in charge of the RMO of Thiruvananthapuram General Hospital, has been suspended for issuing health cards without an examination. He also accepted a bribe for it. The action was taken by the director of the health department on the direction of Minister Veena George.
The visuals of many including the RMO accepting a bribe of Rs 300 and issuing certificates without an examination had surfaced. The health card is issued only after the certifying medical doctor conducts a detailed check up to ensure that the applicant has no communicable disease or any skin ailments. The doctors accept bribes and sign them. The government has introduced health cards to ensure food safety. The health minister had clarified that those without health cards will not be allowed to work in hotels, bakeries, etc.

Meantime, opposition leader V D Satheesan demanded immediate withdrawal of the health cards issued by the health department. Giving bribe for health department is an insult to the health department, he said.