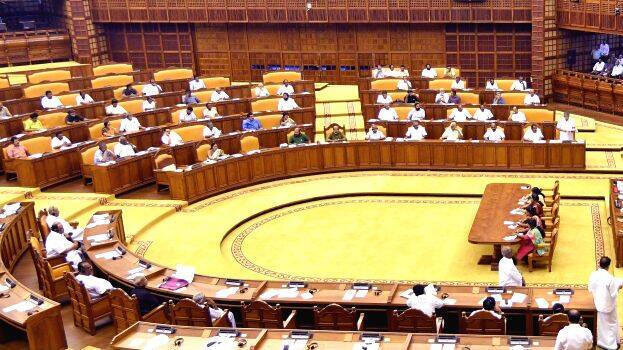 THIRUVANANTHAPURAM: The opposition has decided to intensify protests in the assembly against the hike in fuel tax. The opposition reached the assembly with placards. The opposition MLAs will stage a satyagraha at the entrance of the assembly against the tax hike. The opposition walked out of the assembly over the health card issue. The opposition also alleged that food security in the state is at risk.

Meantime, Minister Roshy Augustine said the water charge was hiked in such a way that the people will not face any hardship. It is a situation where it is impossible to move forward without raising the charge. Not even a single phone call has been received against the hike. The minister said those who buy a bottle of water for Rs 20 can pay one paise more per litre.

The government approved water authority's recommendation to hike one paise per litre of water. The order of water resources secretary Ashok Kumar Singh came as gazette notification stating that the rate hike has come into effect from Saturday.

The hike is one paise per litre for all categories of consumers. This will increase by Rs 10 per kiloliter (1000 litres). Those below the poverty line will be exempted from the increase. The present rates range from Rs 4.40 to Rs 12 per kilolitre across various slabs. It will henceforth be Rs 14.40 to Rs 22. Only when the tariff is reassessed will there be clarity on the rate hike. The tariff order will come out soon.

According to the new rate, the consumers will have to pay an average of Rs 300 to Rs 600 in different slabs. The water authority will get an additional income of 300 crores through the hike. The government had previously increased the drinking water rate in 2014. Two years ago, the water tariff was increased by five per cent per annum as per the central norms. The water authority spends Rs 23 to purify one kilolitre of drinking water. However, the income obtained from it is only Rs 10.50.