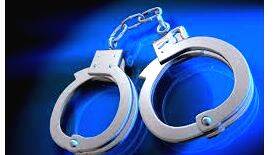 THIRUVANANTHAPURAM: Sasikumaran Thampi, one of the main accused and the legal DGM of TTPL has approached the High Court seeking anticipatory bail in the Travancore Titanium job scam case. The police still have not arrested the bigwigs behind the case. Sasikumaran Thampi approached the court for anticipatory bail in nine cases in various stations of the city. The High Court Justice Badaruddin, who heard the case registered by the Cantonment Police, adjourned the case to 24th this month.
The scam was by offering a job as an assistant chemist at Travancore Titanium Company with a high salary. The case is that about 1.5 crore rupees were extorted from various people in 16 cases at Cantonment, Poojappura, Venjaramood, Vanchiyoor and Sankumugham stations. The case started with a complaint lodged by a native of Pirappankode last December with the Venjaramoodu police alleging that Rs 14 lakh were extorted from him. Divya Jyothi, a native of Thiruvananthapuram's, was arrested by the police and the fraud unfolded. Moe complaints were received in other stations of the city after this.
Divya Jyothi's husband Rajesh, Premkumar, Shyamlal, Legal DGM of the company Sasikumaran Thampi, CPM leader Manakkadu Anil and Abhilash are the other accused in the case. Of this, the police have so far arrested only Divya Jyothi, her husband Rajesh, Manakkadu Anil and Abhilash. The police have not been able to arrest Thampi although he is one of the masterminds behind the scam.
Although the prosecution opposed the pleas given by Sasikumar for anticipatory bail in the district court, it is suggested that there was high level intervention behind not arresting him. Employees and locals suspect that more people, including the top officials of the company, are involved in the fraud.