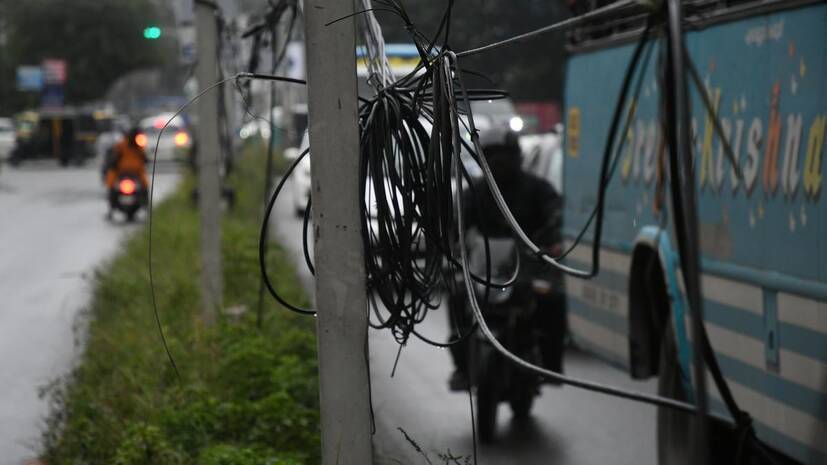 THIRUVANANTHAPURAM: The police have not registered a case in the incident in which a youth narrowly escaped death in an accident in the capital 6 months ago when a cable got entangled around his neck. The victim is Kasargod Kanhangad native Kiran, an employee in a media company in the city.
On August 21, around 11.30 pm, when he was riding his bike to his home in Vattiyoorkavu, a dangling cable got entangled on his neck on Maruthamkuzhi-Ashramam lane road near Edapzhanji. The cable tv wires connecting from the roadside post to the three houses on the opposite side caused the accident. Kiran's neck and knee were seriously injured in the incident. Kiran returned to life after months of treatment at a private hospital in the city. He needed knee surgery and was bedridden for 56 days.
After three months of physiotherapy, Kiran has now started walking, but is unable to climb stairs or walk fast. After reporting the incident to the police control room, Kiran, who was injured and lying on the road, was shifted to the hospital by the police. He had spent around three lakh rupees for his treatment. When he approached the police to register case, they refused to do so.
The reply was that there were no CCTV cameras at the scene to prove that the accident occurred due to dangling cable and therefore a case could not be filed. In the incident, museum police did not accept the hospital records, medical certificate or doctor's testimony. The accident was caused by the cable of a private cable operator. A police case is enough to get compensation or insurance assistance for Kiran.
Kiran wonders why the police refuses to file case even if he has evidence. He is planning to approach the court in this regard.