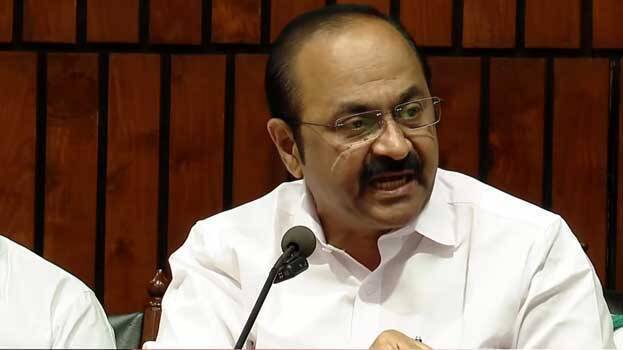 THIRUVANANTHAPURAM: The opposition walked out in the assembly after the speaker disallowed their demand for discussion on an adjournment motion over the mismanagement in tax collection. The Speaker was ruling that the matter could be raised as submission. The Speaker denied permission for the notice citing that the matter came up during the budget discussion. They walked out in protest.

Opposition leader V D Satheesan said the tax collection is a serious issue and if there is no discussion, then what assembly is this? He said the government is afraid of a discussion. After the walkout, he responded to the media in the assembly media room. Rs 25000 crore have to be collected from the IGST pool due to the government's mismanagement in the last five years. This is the amount due to the state from the transportation of goods. Kerala is the highest taxing state in terms of IGST.

An average loss of five thousand crores is incurred in Kerala every year. The opposition has repeatedly demanded that the GST system be reformed, but it has not been done. VD Satheesan also alleged that GST intelligence, surveillance and enforcement are not functioning. The government has failed completely in collecting taxes. Will the sky fall if this is discussed in the assembly? Satheesan alleged that the Speaker denied permission to the notice as per the demand of the chief minister so as not to be on the defensive again today.

There was a war of words between the ruling party and the opposition in the assembly yesterday also. The assembly was in chaos over the Life Mission bribery.