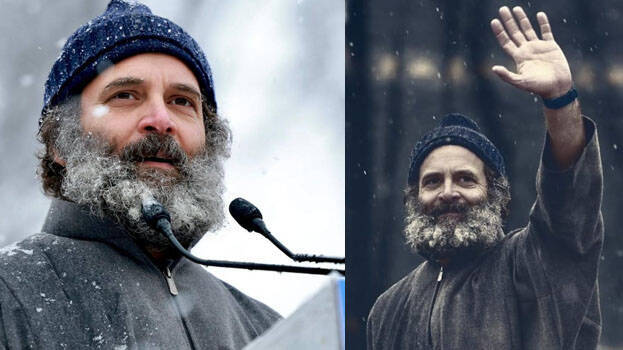 NEW DELHI: Rahul Gandhi gets a makeover after trimming his hair a beard that grew out during Bharat Jodo Yatra. Rahul's new picture came out when he came to London for a lecture at Cambridge University. Many shared Rahul's pictures on social media with the hashtag 'New Look'. Rahul grew out his beard and hair during Bharat Jodo Yatra completing a 4,000 km journey from September to January 30, across 12 states in India. This was his look for the 85th plenary session that ended on the 26th at Raipur, Chhattisgarh as well.

Rahul, an alumnus of Cambridge University, reached London on Tuesday for a one-week tour. Rahul will speak on the subject 'Learning to Listen in the 21st Century'. at Cambridge Judge Business School. There will be discussions with Prof. Shruti Kapila, Tutor and Director of Studies at Corpus Christi College, on the topics 'Big Data and Democracy' and 'India-China relations.'
"Looking forward to visiting my alma mater Cambridge University and delivering a lecture at Cambridge. Happy to engage with some of the brightest minds in various domains, including geopolitics, international relations, big data and democracy." Rahul tweeted.