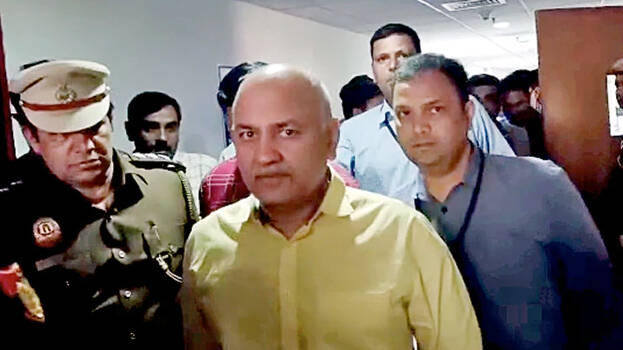 NEW DELHI: Former Delhi deputy Chief Minister Manish Sisodia has been remanded to 14 days' judicial custody. Sisodia was produced before Delhi Rouse Avenue court and the CBI demanded to extend the custody for a few days. The court allowed Sisodia to carry a copy of Bhagavad Gita, his spectacles, a pen and a diary to Tihar jail.
The CBI informed that the media and AAP activists are adding a political colour to Sisodia's arrest. They also stated that they will submit application to extend custody after 15 days. The CBI also opined that the media is giving reports even before the court verdict came out. But the court clarified that they can't ban the media from reporting and the protests are peaceful and the court need not intervene.
Manish Sisodia was arrested on February 26. Although he approached the Supreme Court with a bail application the very next day, the Supreme Court directed him to approach the trial court or the High Court.