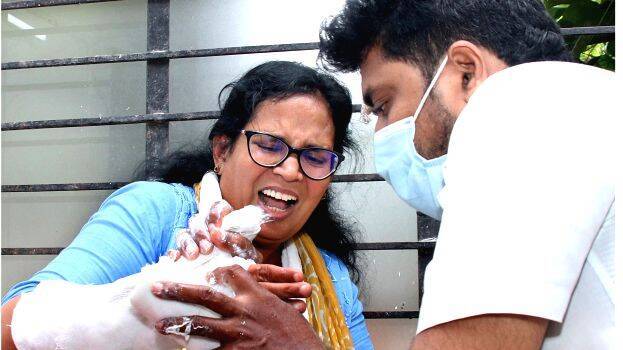 THIRUVANANTHAPURAM: Ruling front MLAs H Salam and KM Sachin Dev said in a press conference that the opposition leader's claim that they attacked the women MLAs is a big lie.
"On the day of the incident, KK Rema, who responded to the media in front of the Assembly gate, said that she was dragged by the Watch and Ward staff. When asked if the ruling party members attacked her, Rema said that such an incident did not happen," Sachin Dev said.
The press conference was held in the context of the police filing a case against the two ruling front MLAs on the complaint of Saneesh Kumar Joseph.