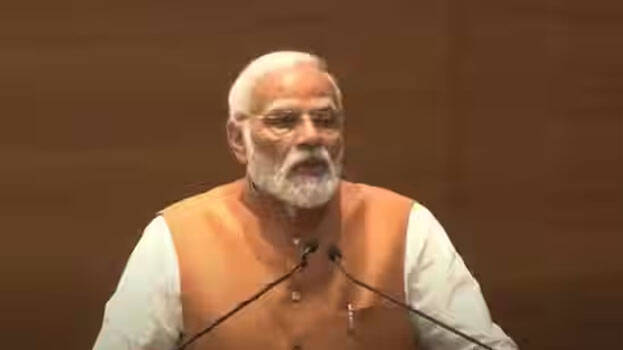 NEW DELHI: BJP is making huge inroads in the southern states of Tamil Nadu and Kerala claimed Prime minister Narendra Modi. The PM was speaking from the BJP headquarters in Delhi when he reasserted that it is BJP which is no.1 in Karnataka. The prime minister thanked the voters in northeast states that helped BJP to regain power in a historic fashion. He also commented about the meticulous work undergone in Telangana and Andhra Pradesh by BJP Karyakarthas.
Meanwhile, not shying away and acting in his scathing best, Narendra Modi took down the protest helmed by congress workers in Delhi over the Rahul Gandhi incident. He said it is normal for leaders to reach for assistance from foreign countries and said the central agencies will work against them with no compromise. He also said the current protest emanated from a court order and it is being tilted as some wrongdoings of BJP, even court orders are opposed by congress parties in unprecedented fashion, Modi commented.
PM Modi also reminisced about the party coming all the way up from two seats to 303 in Lok Sabha.