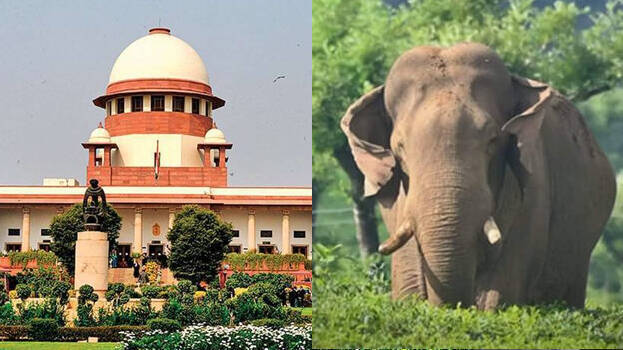 NEW DELHI: The Supreme Court on Monday observed that there were no lapses on the part of the Kerala High Court in the steps taken so far related to the translocation of rogue tusker Arikomban. The bench comprising Chief Justice DY Chandrachud and Justice PS Narasimha made the observation while considering the plea filed by private individuals against the High Court order to translocate Arikomban to Parambikulam.
The Supreme Court pointed out that the High Court issued the order to translocate Arikomban on the basis of the recommendation of an expert committee. The Supreme Court said that the High Court has clarified that the courts do not have expert knowledge in this regard and that if the elephant cannot be translocated to Parambikulam, the government can decide where to translocate it.
Senior advocate V Chidambaresh, appearing for the animal lovers, pointed out that the Supreme Court had earlier dismissed the petition filed by the state government against the Kerala High Court verdict. Following this, the Supreme Court clarified that the demand of private individuals could not be accepted.