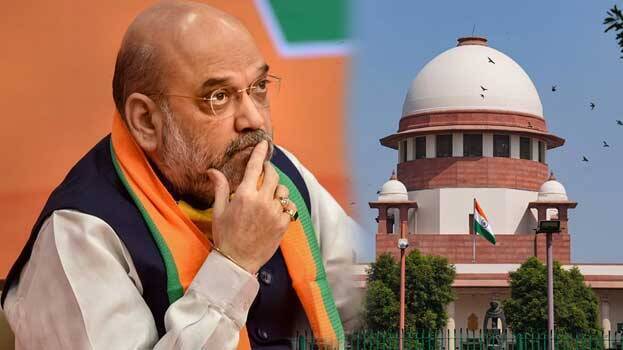 NEW DELHI: The Supreme Court came down heavily on Union Home Minister Amit Shah over the remark he made in connection with the scrapping of Muslim reservations in Karnataka. Amit Shah faced the setback a day ahead of the Karnataka assembly elections.
Recently, the BJP government had scrapped the four percent OBC reservation for Muslims in the state. Speaking at an election rally, Amit Shah had made a statement justifying the BJP government's decision.
"Reservation on the basis of religion is unconstitutional. Hence, the four percent OBC reservation given to Muslims in Karnataka was scrapped," Amit Shah said during his speech.
The Supreme Court, which took note of the statement made by Amit Shah, remarked that such statements are not appropriate and not be made by public functionaries when the matter is in court. The observation was made by the bench comprising KM Joseph, BV Nagarathna and Ahsanuddin Amanullah. The court's remark came when Senior Advocate Dushyant Dave, appearing for the petitioner, apprised the court of the statement given by Home Minister Amit Shah.