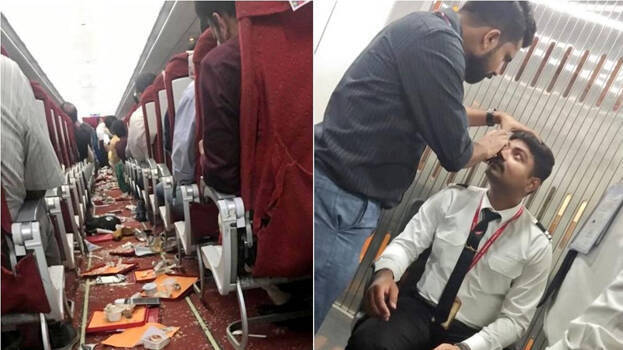 NEW DELHI: An Air India flight from Delhi to Sydney encountered severe turbulence. Seven passengers onboard were injured. The passengers were given medical aid on the flight and some were given medical assistance at the Sydney airport.
The incident was reported on Tuesday when the Air India flight, which had taken off from Delhi for Sydney, faced turbulence mid-air. The airline in a statement said three passengers availed medical assistance at the Sydney airport, adding that none of them required hospitalization.
Some passengers reported minor sprain. First aid was given with the assistance of a doctor and a nurse who were passengers, using an onboard first aid kit.