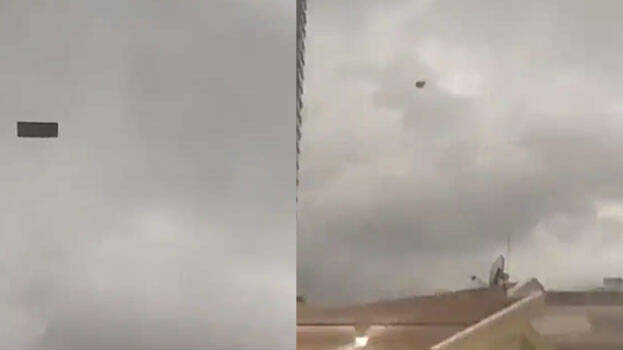 ANKARA: A violent storm caused a sofa to fly in the sky at Ankara in Turkey. The video of it is going viral. The sofa is seen flying from the high-rise building. The sight of the sofa flying in the sky panicked the people.


The video shows strong winds causing a sofa to fly through the sky and hitting another building during a storm. The video was shared by a Twitter page known as Guru of Nothing. At first glance, it looks like a piece of paper flying, but when the camera zooms in, it becomes clear that a sofa is flying in the sky. The sofa was seen flying on top of the building and flew a long way through the air. After that, it can be seen hitting another building.
The storm hit Turkey on May 17 at a speed of 78 km per hour. The administration has asked people to take necessary precautions.