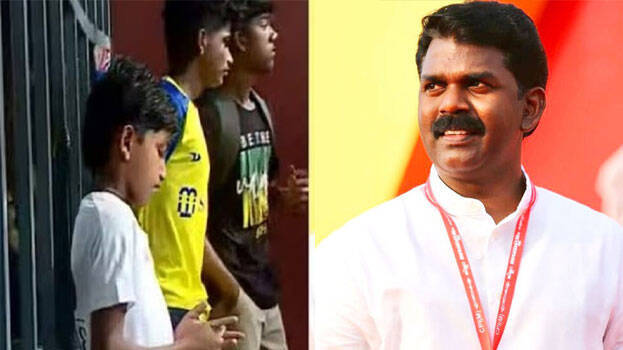 KOCHI: P V Srinijan MLA apologized for locking the gates of the stadium without admitting the children for the selection trial of Kerala Blasters. P V Srinijan told the media that if the district sports council had informed them earlier about the trials, the gate would not have been locked.
'I did not lock the gate. It was locked earlier itself. The MLA responded that if permission is there, it will be opened for them. He said that a legal notice will be sent to Mercy Kuttan, former president of the sports council, who said that the contract was renewed after Blasters scared them. Srinijan also alleged that Mercy Kuttan had taken the money of Rs 60 lakh which belonged to the children.
Ernakulam district sports council president P V Srinijin drew flak for making students who came for the selection trial wait outside the gates for hours. State sports council chairman U Sharaf Ali came forward demanding action against Srinijin, but a decision was taken that there should not be a direct fight. The sports department also advised not to enter into open confrontation after the gate was opened and the selection trial was held.