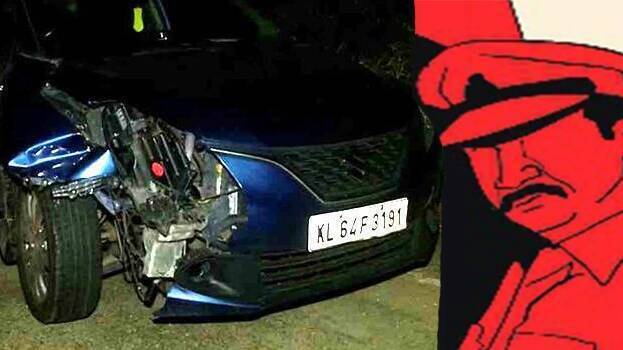 KOCHI: Kadavanthra SHO Manuraj has received a punishment transfer to Chandera station in Kasargod. On Thursday night at 9 pm, Vimal(28) was returning home in his electric scooter.SI Manuraj made a reckless driving and hit Vimal to the ground. Later he never stopped the vehicle but sped away from the sight leaving Vimal in a pool of blood. Some bike riders followed back and stopped the SI from further evading. Manuraj shouted at the locals while the Thoppumpady police reached the spot and allayed the tensions.
Vimal was later rushed to a hospital by locals. More drama happened later as the police didn't register any case citing inane reasons. Vimal suffered badly but the police say the victim had no ligament fracture hence no case. Later the police advocated SI Manuraj saying the latter never stopped his car to help the mounting traffic in the region.
The case attracted media eyes, which later forced the Thoppumpady SHO to reach Vimal's home and register an FIR. An internal investigation into the issue has begun under the monitoring of Mattancherry SP. The report will be filed at the earliest.SI Manuraj's car is currently under police custody.