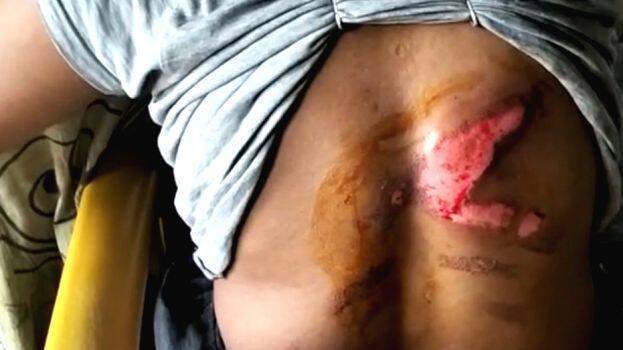 VIZHINJAM: Police have arrested a student of the College of Agriculture in Vellayani for inflicting burn injuries on her roommate using a hot kettle. The arrested girl has been identified as Andhra native Lohita. Deepika, who suffered burn injuries, is also from Andhra. Both Deepika and Lohita, who were fourth-year students, are roommates in the hostel. The college authorities said that they have suspended Lohita, her accomplices Nikhil (22) and Jinsi (22) following the incident. Lohita was produced before the court and remanded for two weeks.
The police interrogated Lohita, who knows only Telugu, with the help of college teacher Prof Paul. Thiruvallam SHO Rahul Raveendran said that police have collected evidence from the hostel room.
According to the police, Lohita, who is from a rich family, used to intimidate Deepika into doing various tasks for her. Lohita started physically harassing Deepika after she refused to comply. As Lohita had threatened to kill her, Deepika did not say this to anyone. Deepika hails from Kondupally in Chittoor district.
The brutal torture took place on May 18th. Lohita grabbed Deepika's mobile phone and hit her on the head several times. She then tied Deepika's hands to a chair with a shawl. Following this, she inflicted burns on Deepika using the hot kettle containing tomato curry. Lohita then reheated the kettle and inflicted burns on Deepika's back after lifting the back of her t-shirt. She even sprinkled chilli powder on the burnt areas of Deepika's body. Lohita untied her after hitting her several times. When Deepika fell on her feet and begged not to hurt her anymore, she kicked her in the face. She also threatened to kill her if she disclosed the torture.
The next day, Deepika escaped from the hotel and managed to return to her home. The torture came to light only when Deepika's family came to the college to inquire about the incident. Deepika took a video of her burn injuries and sent it to the college authorities and friends. She also said that Lohita had earlier inflicted burns on her hand using an iron box. Following this, the college authorities informed the police.