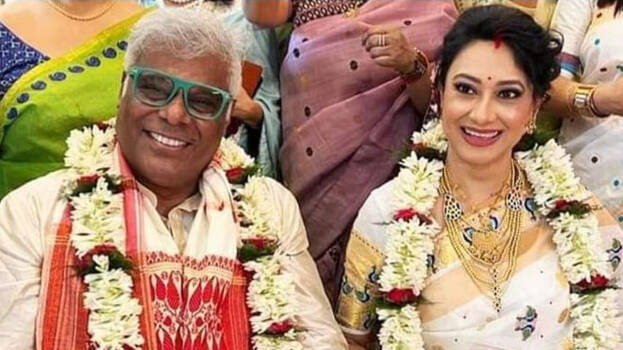 Ashish Vidyarthi is an actor who has played notable roles in South Indian languages including Malayalam and Hindi. His roles in CID Moosa, Chess, Bachelor Party etc made him popular in Malayalam. He is also active in social media. Ashish Vidyarthi comes with vlogs on his YouTube channel. Now his marriage news is going viral on social media.
He got married to fashion entrepreneur Rupali Barua in Kolkata on Thursday. This is his second marriage. Raupali is from Guwahati and has a fashion store in Kolkata. The marriage held in Kolkata was attended by his close relatives and friends.
Ashish dressed up as a groom in a jubba and mundu from Kerala and Rupali was seen in a white and golden Mekhela Chador from Assam. Rupali wore special wedding jewellery from South India. Their wedding pictures are going viral on social media. Many are wishing the couple. Ashish is a half Malayali, his father is from Kannur and his mother is a Bengali.

Ashish was first married to Rajoshi Barua, daughter of actor Shakuntala Barua. They have a son Arth Vidyarthi.