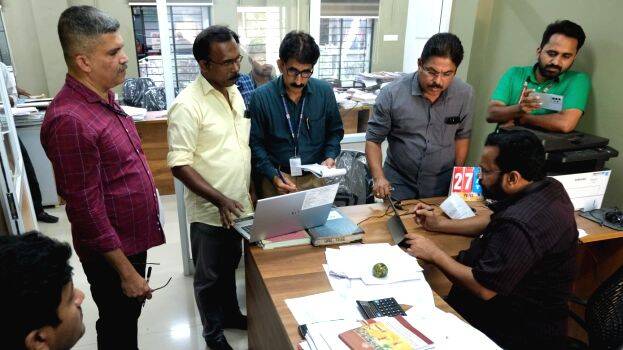 THRISSUR: Revenue Minister K Rajan said that he will call a meeting of representatives of service organizations on June 5 as part of taking strong measures against corruption. Ahead of this, the report prepared by the panel of senior officials will be presented in the meeting, he said.
The minister said that surprise inspections were conducted in 156 village offices in the last three days and irregularities were found in many places. "Strict action will be taken against corrupt officials. An investigation is going on to find the role of other employees in the Palakkayam bribe incident. Those in charge of the investigation have been asked to submit the report in this regard within 10 days," the minister said.
"Corruption will not be tolerated in the Revenue Department. Actions will be taken in the coming days. In addition to the vigilance system of the revenue department, inspections will continue under the leadership of collectors. A popular movement will be organized against corruption," he added.